DERRIERE LA LUMIERE
Vidéo HD, 2012, 30 mn (VO FR, ST ENG)

En interrogeant la distance entre identité administrative et identité individuelle, Derrière la lumière dessine le portrait sensible de trois personnages, que l'on ne
verra qu'à peine mais qui se disent. Les voix ont été enregistrées à divers moments, en côtoyant la communauté du collectif des personnes sans papiers à Paris (CSP
75). Dans l'échange, les uns et les autres (ici deux femmes et un homme) évoquent des sujets tels que le sentiment du temps, de l'espace et de la distance, le plaisir et
l'image, questions qui ne renvoient pas directement à leur situation administrative mais bien plus à leur perception sensible du monde. Dans l'univers plus ou moins
reconnaissable de la chambre noire du labo photo se révèle, sous lumière rouge, trois portraits en noir et blanc, en écho à la parole. L'image mentale de ces
personnes se précise petit à petit, tandis que celle de leur présence "physique" flottante renvoie à leur invisibilité.

Wondering the distance between administrative identity and personal one, Behind the light draws a sensitive portrait of three characters, which we see barely but which talk about
themself. The voices were recorded at different times with the comunity of illegal immigrants in Paris (CSP 75). They (here two women and a man) discuss topics such as the sense of
time, space and distance, pleasure and image - issues that do not refer directly their administrative situation but much more their sensitive perception of the world. In the universe more or less recognizable of darkroom laboratory, three black and white por traits are revealed under red light, appearing as echo to the talks of these characters. Their mental image
accurate gradually, while the floating presence of their "physical" refers to their invisibility in the public space.
Derrière la lumière de Catherine Radosa
Vidéogrammes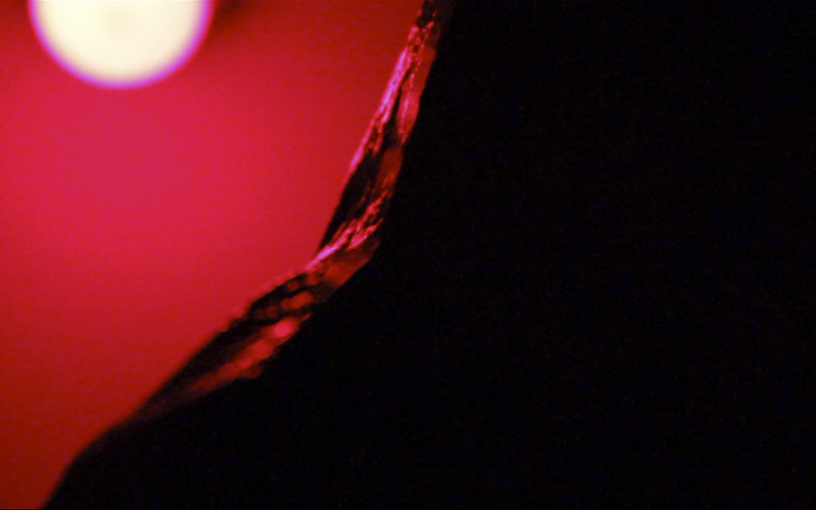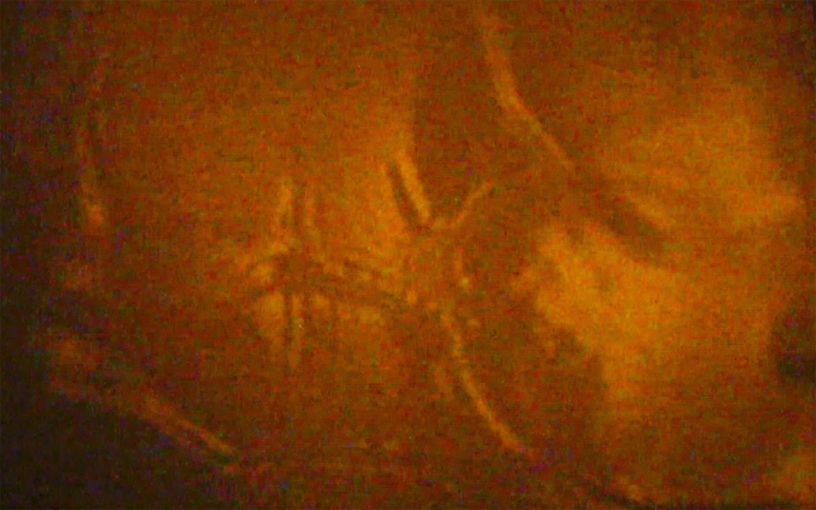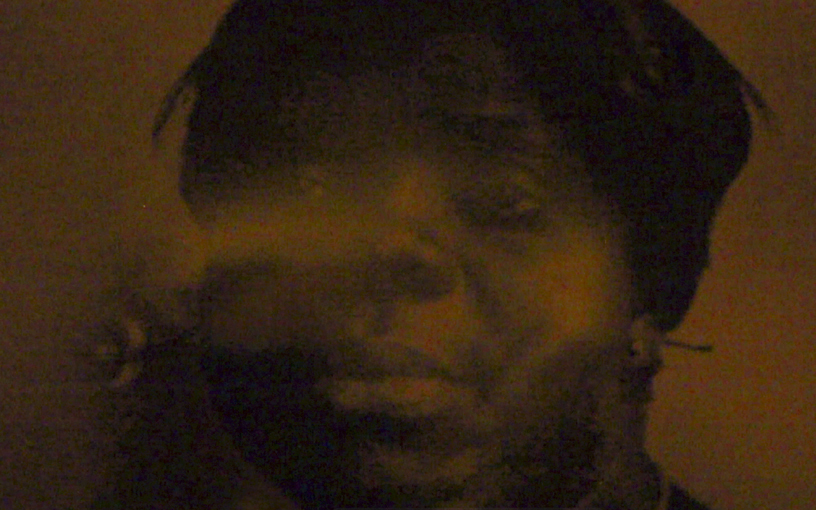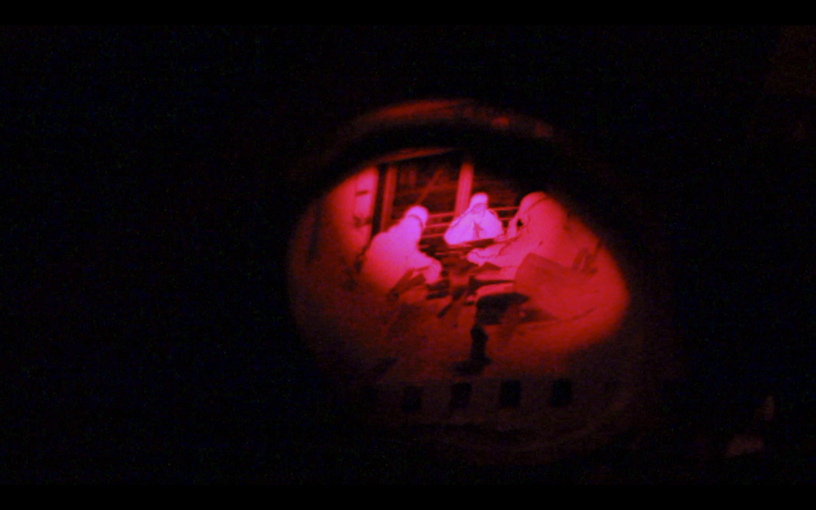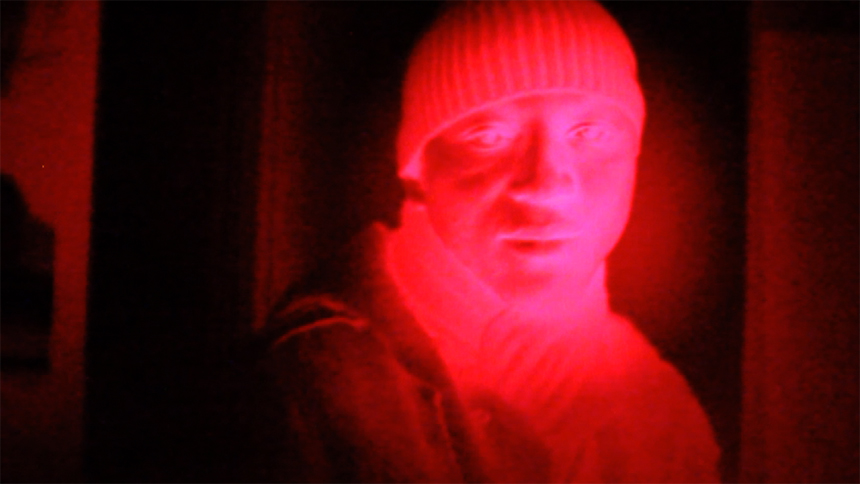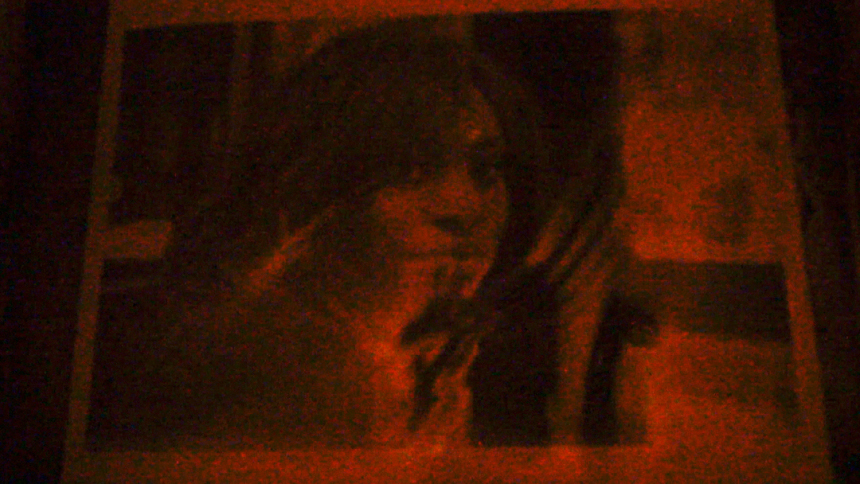 RENCONTRES INTERNATIONALES PARIS/BERLIN/MADRID à PALAIS DE TOKYO (Paris) Projection du film DERRIERE LA LUMIERE