DEPLACEMENTS URBAINS

Vidéo HD ( muette), 29'17'' (en boucle), projection dans l'espace urbain à l'échelle de l'architecture, 2012.


Déplacements urbains est constitué d'une série d'actions-performances dans l'espace urbain. En différents temps et lieux, un personnage vient habiter singulièrement la rue et faire
corps avec elle, entre happening, dérive urbaine et libre chorégraphie, sans s'interdire le jeu, le burlesque.
La projection sur façade de ces perf ormances filmées rend ces situations à l'espace comm un, en jouant du décalage des temps, des lumières, des lieux.


Déplacements urbains is a series of events held in public areas (Paris, Prague, Brussels). A figure changing location in the streets reacts to objects and situations around it.
Straddling parody and free choreography, it plays with the limits of what is private and what is public, and with the interpretation of different contexts and their norms.
The video should be presented as a projection on an outdoor façade, which returns the given situations into the public space and thus creates new juxtapositions in both time and space.
Nuit Blanche 2012, projection sur façade face au Générateur (Centre d'art et de la performance, Gentilly)
Déplacements urbains de Catherine Radosa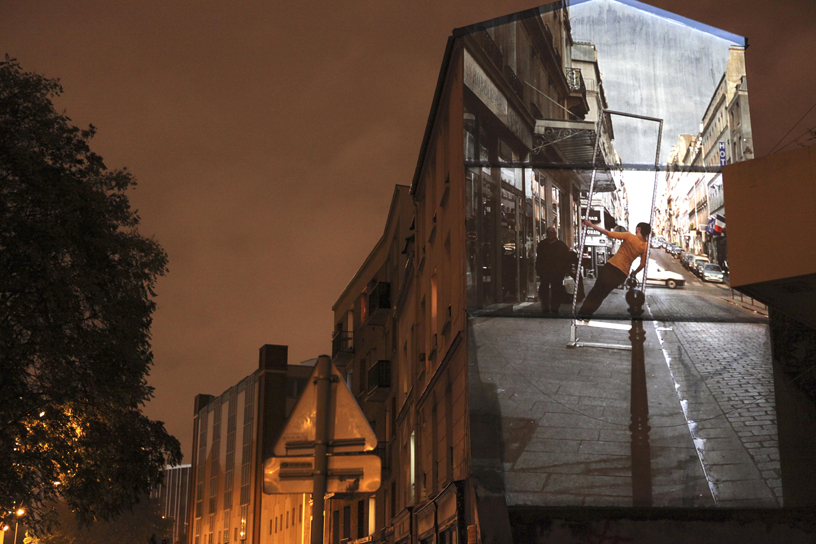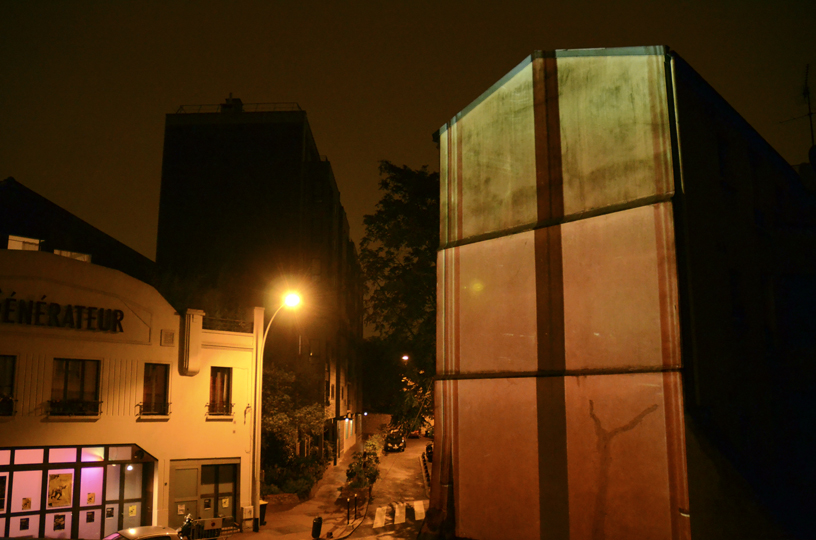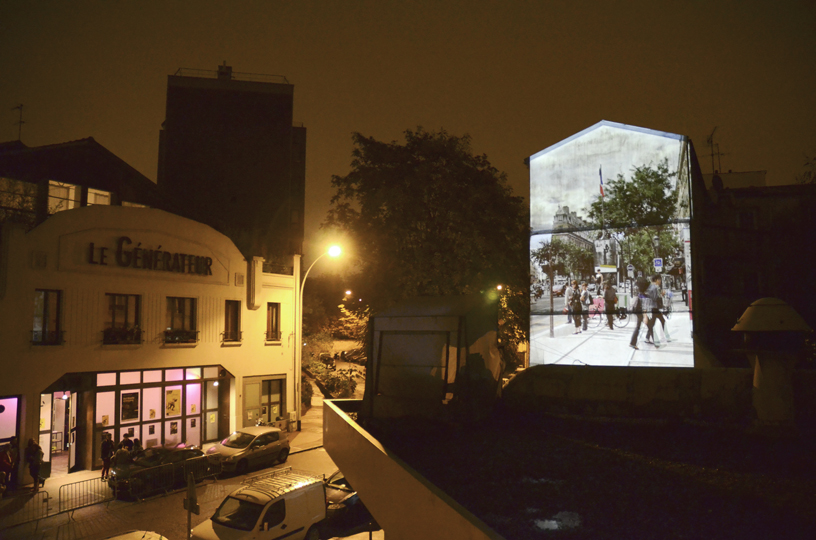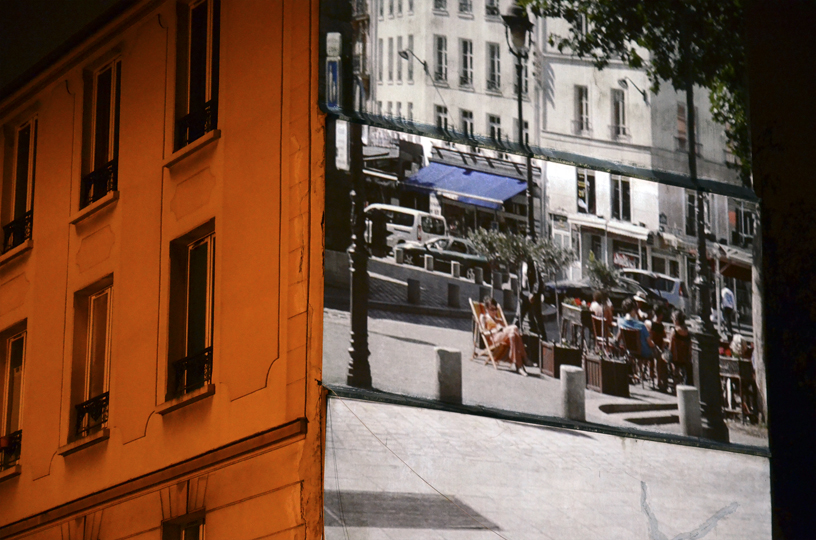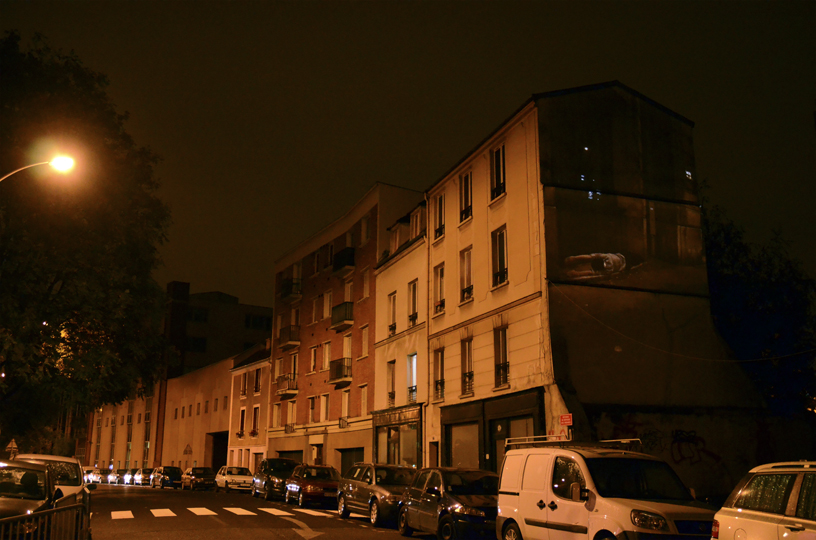 Déplacements urbains, vue de l'exposition, DOX Centre d'art contemporain, Prague